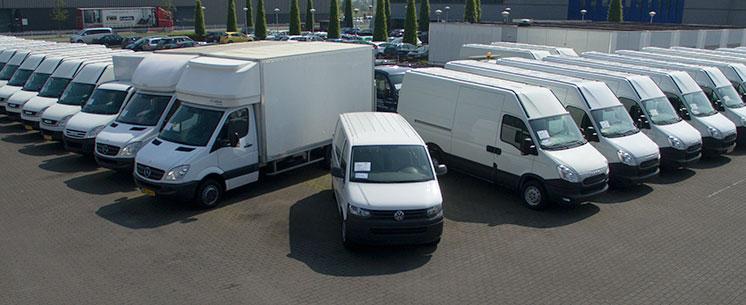 Full service partner
When you choose to buy a van or light commercial vehicle form BAS Vans, we can take care of your vehicle so you don't have to. Our workshop - the largest workshop in Europe - can take care of maintenance and modification to keep your van or light commecial vehcile running smoothly, whilst our service department can help you with signage, export & shipping services.
Servicing packages
When you take delivery of your van / light commercial vehicle, you can choose whether you want BAS Vans to subject your vehicle to a service. Of course you can choose to take the vehicle without any servicing, but BAS Vans advises to select on our our servicing packages ('Delivery Service', 'Oil Service' or 'Full Service') to make sure your vehicle will ready for a long period of intensive use. if you vehicle meets a set of minumum criteria, you'll have an option to get a warranty package for your vehicle.
Accessories & modifications
If you are looking to buy a specific type of van / light commercial vehice, we'll help you to get a vehicle of the exact specifications that you have in mind. BAS Vans doens't just guarantee low prices, but we'll also help you to find your ideal vehcile to get you going in the van / light commercial vehicle that meet your expectations. Get in touch with us for discussion your requirements.
| Options | Price |
| --- | --- |
| Towbar fitting (excluding vehicles with a tail lift) | €650,00 |
| New batteries - incl. fitting | €125,00 |
| Brake pads per axle (aftermarkt parts) | €150,00 |
| Brake discs per axle | on request |
| Wooden bulkhead partition for double cab | €525,00 |
| Composite (plastic) bulkhead partition for double cab | €950,00 |
| Windscreen wiper set (aftermarket) | €40,00 |
| Floor mats | €25,00 |
| Jack and wheel brace | €30,00 |
| Safety set (incl. fire extinguisher, reflective triangle, yellow safety jackets & fist aid kit) | €50,00 |
| Tires - including fitting and balancing | from €75,00 |
| Car signage / graphics / spray painting | on request |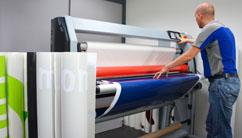 Stand out! Fit your van with signage / graphics
Make sure you promote your business whenyou hit the road. BAS Vans employs an expert in getting your van of choice painted in the right colors with the right stickering / signage. We'll can design, produce and fit this according toyour needs - all done by our in-house specialists. Of course we'll happily work together with your designers to make sure we'll deliver exactly what you have in mind! Please ask any sales rep for more information.
Registration & MOT
BAS Vans works together with the Dutch vehicle licensing agency on a daily basis. This allows us to quickly (if needed) register vehicles in the name of a new owner, produce and fit license plates or organise /arrange all the import paperwork for your vehicle, making sur eyou can take delivery of your van / commercial vehicle as quick as possible.
Export
BAS Vans had a dedicated export team that can arrange for all export paperwork quickly without any hassle. This regards exportdocumentation, in ternatoinal transit registration plates & foreign certificates of conformity. BAS Vans also employs a team of international shipping specialists who can arrange worldwide delivery to the country of your choice. As BAS Holding ships thousands of vehciles around the world each year, we have shipping contracts withall major haulage companies and can offer shipping at very competitive prices.